Spirit Visions
Regular price
Sale price
$20.00
Unit price
per
Sale
Sold out
The Kaxinawá (Huni Kuin) regard Seven Herbs Rapeh as a natural remedy for anxiety and depression. This blend is believed to bolster the immune system, act as a brain tonic, and sharpen memory.
7 Herbs hapé has a strong spiritual connection that can wipe out negative energies from day to day. This special blend made out of 7 mystical Amazonian herbs has a very pleasant effect, a neutral blend not being so strong but giving powerful cleansing effect. A wonderful type of blend for beginners and daily users.
Seven Herbs Rapeh (Sete Ervas) is known to enhance concentration, enrich meditation, support lucid dreaming, and encourage astral travel. Furthermore, the blend's herbs are associated with relief from rhinitis, sinusitis, and breathing issues. Experience the potent effects of this Amazonian blend for yourself.
This powerful hapé is made with:
Mapacho, Tsunu (Platycyamus regnellii), Canela de velho (Senna acuruensis), Louro (Laurus nobilis), Alfavaca (Ocimum), Guiné (Petiveria alliacea), Copaiba (Copaifera langsdorffii), Cumaru (Dipteryx odorata)
DISCLAIMERS:
FDA DISCLAIMER
The products and statements made about specific products on this website have not been evaluated by the United States Food and Drug Administration (FDA) and are not intended to diagnose, treat, cure, or prevent disease. All information provided on this website is for informational purposes only and is not intended as a substitute for advice from your physician or other health care professional. You should not use the information on this web site for diagnosis or treatment of any health problem. Always consult with a healthcare professional before starting any new supplements, diet, or exercise program, before taking any medication, or if you have or suspect you might have a health problem. Any testimonials on this web site are based on individual experience and do not constitute a guarantee that you will achieve the same experience. Please view our full Terms Of Use Agreement for more information and the terms and conditions governing your use of this site.
ACCEPTABLE USE DISCLAIMER
The products made available through this website are not intended for human consumption. The natural product offered on this website is being provided solely for its historical significance as an artifact of traditional Amazonian cultures, or as raw botanical specimens intended for scientific research purposes. It is expressly prohibited to ingest these products, and any person choosing to do so does so at their own legal risk and responsibility. The products are provided without any express or implied warranties of fitness for a particular purpose, and are intended solely as raw botanical specimens or scientific samples. The information provided on this website is intended solely for historical, scientific, and educational purposes and should not be construed as a recommendation for any specific application or use. The decision to use or apply these products rests solely with the customer, who assumes all responsibility and risk associated with such use.
MEDICAL DISCLAIMER

THIS WEBSITE DOES NOT PROVIDE MEDICATIONS OR MEDICAL ADVICE.
The information, including but not limited to, text, graphics, images and other material contained on this website are for informational purposes only. Spirit Visions & any of its representatives, are not and do not claim to be medical doctors, nor should anything we say be taken as medical advice. No material on this site, or from its representatives, is intended to be a substitute for professional medical advice, diagnosis or treatment. Always seek the advice of your physician or other qualified health care provider with any questions you may have regarding a medical condition or treatment and before undertaking a new health care regimen, and never disregard professional medical advice or delay in seeking it because of something you have read on this website.
MEDICAL INFORMATION

This Web site may contain general information relating to various conditions and their treatment according to the religion and beliefs of Amazonian indigenous tribes. The information provided on this website is for cultural, historical and informational purposes only and is not meant to be a substitute for advice or treatment provided by a doctor or other qualified health care professional. Patients should not use the information contained herein for diagnosing or treating a health or fitness problem or disease. Patients should always consult with a doctor or other health care professional for medical advice or information about diagnosis and treatment of any medical issues.
Share
View full details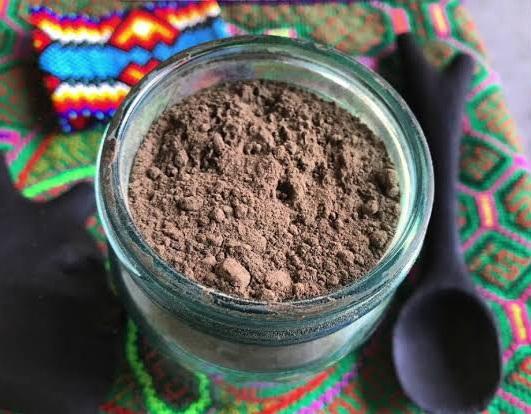 Beautiful and Calming
I have been branching out and trying other medicinal Hapé. This blend is beautiful , calming and brings a sweet energy to my day. It is gentle and not too strong. Thank you so much for sharing all the medicines from these incredibe plants.
Beautiful Hape!
Great hape to use before bedtime as it helps relax the mind and body. Dreams are strong too. It fills you with a loving effect, leaving a feeling of peace. A wonderful high quality hape!
7 HERBS Hapé - Huni Kuin tribe *Limited Edition*
Great elevation
The 7 herbs is fast becoming one of my favorite. It is very pleasant and uplifting. Highly recommend.