Spirit Visions
Regular price
$40.00
Sale price
$35.00
Unit price
per
Sale
Sold out
NOTE:  Our Strong Sananga is now 20% Stronger!
BOGO - Buy any sananga and get a free mild variation of the same size! While supplies last…
We currently have a surplus of our mild variation of sananga. So we will match any Sananga order with equal amounts of our mild sananga for free! 
Discount applied automatically. 
What is sananga?
Sananga is made from the roots and bark of the Tabernaemontana undulata shrub a "milkwood" species in the family Apocynaceae, and comes directly from the Amazonian tribes peoples. Sananga will cleanse the body and spirit, and at the same time allow you to look at the world from a perspective of wisdom, seeing your life with clear eyes. 
This sacred and potent plant is used by amazonian cultures for working on physical and spiritual ailments, by clearing the mind and energies and gaining a complete new way of perception and focus. Additionally, it is amazing for the vision, with the potential to decalcify the pineal glad, increasing intuition and spiritual connection, calms the nervous system, and opening of the 3rd eye and crown chakras.
 Traditionally, tribes would use Sananga as a hunting tool to sharpen the eyes before going out into the jungle, to ensure a quick and successful quest. Our Sananga is Freshly and sustainably harvested by the Katukina tribe of Brazil and you can be assured it is of the BEST quality.  
Our Sananga is heat sealed to ensure maximum freshness. Refrigerate immediately after receiving. 

Comes in 1/2 oz & 1 oz dropper bottles.
approx. 600 drops per ounce
How to use Sananga: 
Application: Only 1 drop per eye is required for a powerful Sananga session. More drops can be used for the experienced. We encourage you to find a quiet and quiet place in nature or at home in a quiet environment and meditative music. Acute effects wear off in 10-15 minutes, but slight afterglow can last for days, providing long-term benefits. Lie down and keep your eyes closed to ensure proper application. To balance the energies of both eyes, it is important to place one drop in the inner corner of each eye and immediately follow up with a second drop to the opposite eye. Then, blink your eyelids briefly to distribute the liquid evenly over your eyes. Ideally, you will find another person who can do the Sananga for you. If you are working with Sananga alone, a very effective method of application is to apply your drop(s) to the inner corner of each eye before opening the eyes. Then blink (open wide and squint tight) 2 or 3 times to activate the medicine. This feeling can be overwhelming for first-time users. This burning sensation is normal. It is important to take deep breaths, focus on prayer/meditation and let the plant work. The pain will subside quickly and you will feel calm and peaceful. It's a great tool to calm the central nervous system and makes a great bedtime meditation. Recommended 3 or 4  times a week or more frequently for dieta if seeking deep inner work.
There is a traditional Sananga dieta that uses drops daily for 21 days. If you plan to use it intensively, take a 2-week break between these 3-week "diets" to give your eyes time to integrate.** Contact Lenses must be removed Before Use Please remove! Do not wear contact lenses for 1 hour after applying Sananga. This Sananga is heat sealed to ensure freshness, but it is important to refrigerate the Sananga once received, and keep it refrigerated. Do not remove bottle from refrigerator for more than 42 hours. The shelf life of this product is 6 months when refrigerated. A slight sediment will form at the bottom of the bottle. This is simply the separation of fine bark (the strongest part!) and liquid. Be sure to shake well before using. If you open the bottle and it smells weird, or if it becomes gooey/slimy, don't use it. Also, if there are unfamiliar objects or  fungus "mushrooms" floating in the bottle, do not use it.
FDA DISCLAIMER
The products and statements made about specific products on this website have not been evaluated by the United States Food and Drug Administration (FDA) and are not intended to diagnose, treat, cure, or prevent disease. All information provided on this website is for informational purposes only and is not intended as a substitute for advice from your physician or other health care professional. You should not use the information on this web site for diagnosis or treatment of any health problem. Always consult with a healthcare professional before starting any new supplements, diet, or exercise program, before taking any medication, or if you have or suspect you might have a health problem. Any testimonials on this web site are based on individual experience and do not constitute a guarantee that you will achieve the same experience. Please view our full Terms Of Use Agreement for more information and the terms and conditions governing your use of this site.
ACCEPTABLE USE DISCLAIMER
The products made available through this website are not intended for human consumption. The natural product offered on this website is being provided solely for its historical significance as an artifact of traditional Amazonian cultures, or as raw botanical specimens intended for scientific research purposes. It is expressly prohibited to ingest these products, and any person choosing to do so does so at their own legal risk and responsibility.The products are provided without any express or implied warranties of fitness for a particular purpose, and are intended solely as raw botanical specimens or scientific samples. The information provided on this website is intended solely for historical, scientific, and educational purposes and should not be construed as a recommendation for any specific application or use. The decision to use or apply these products rests solely with the customer, who assumes all responsibility and risk associated with such use.
Share
View full details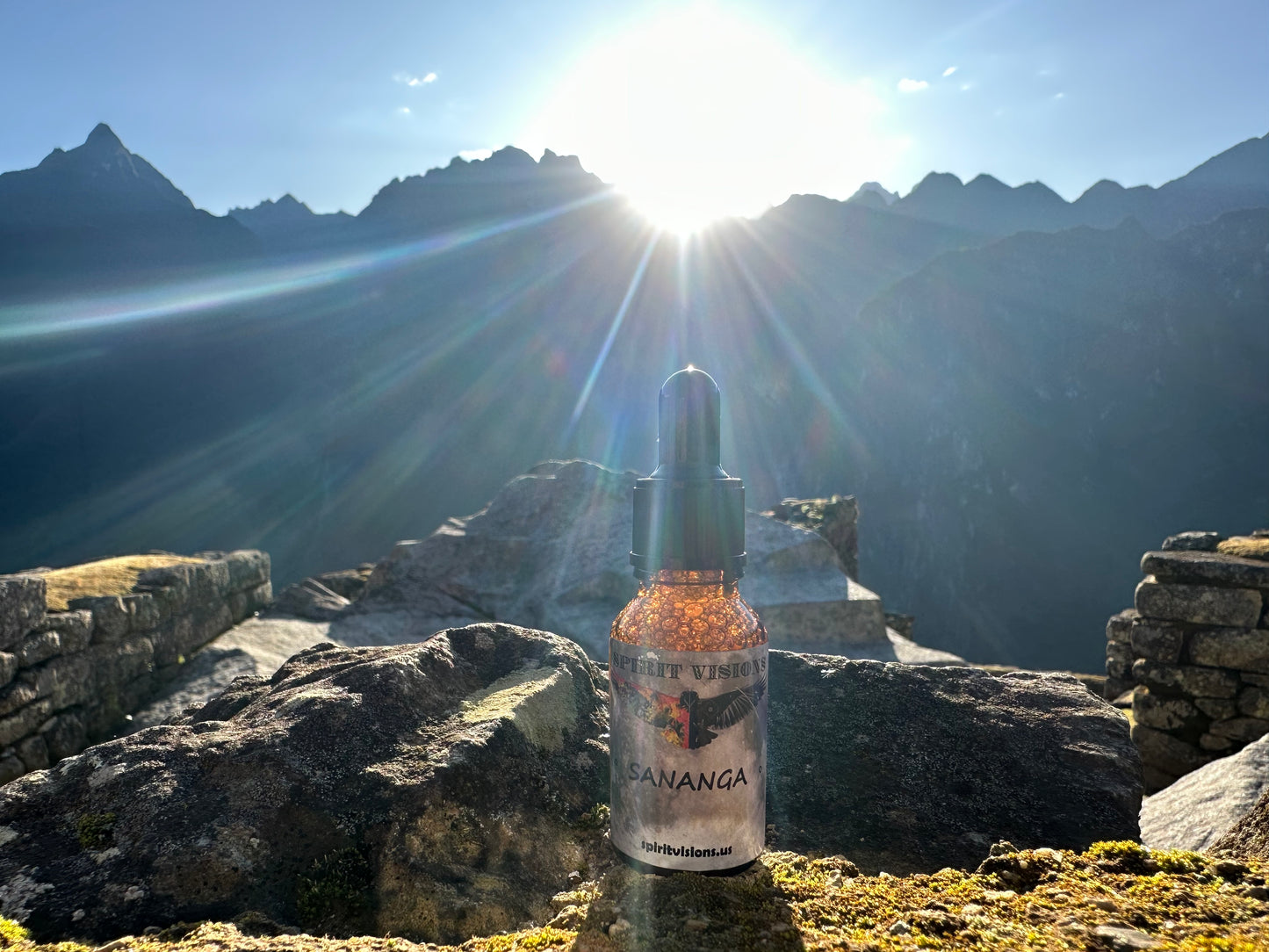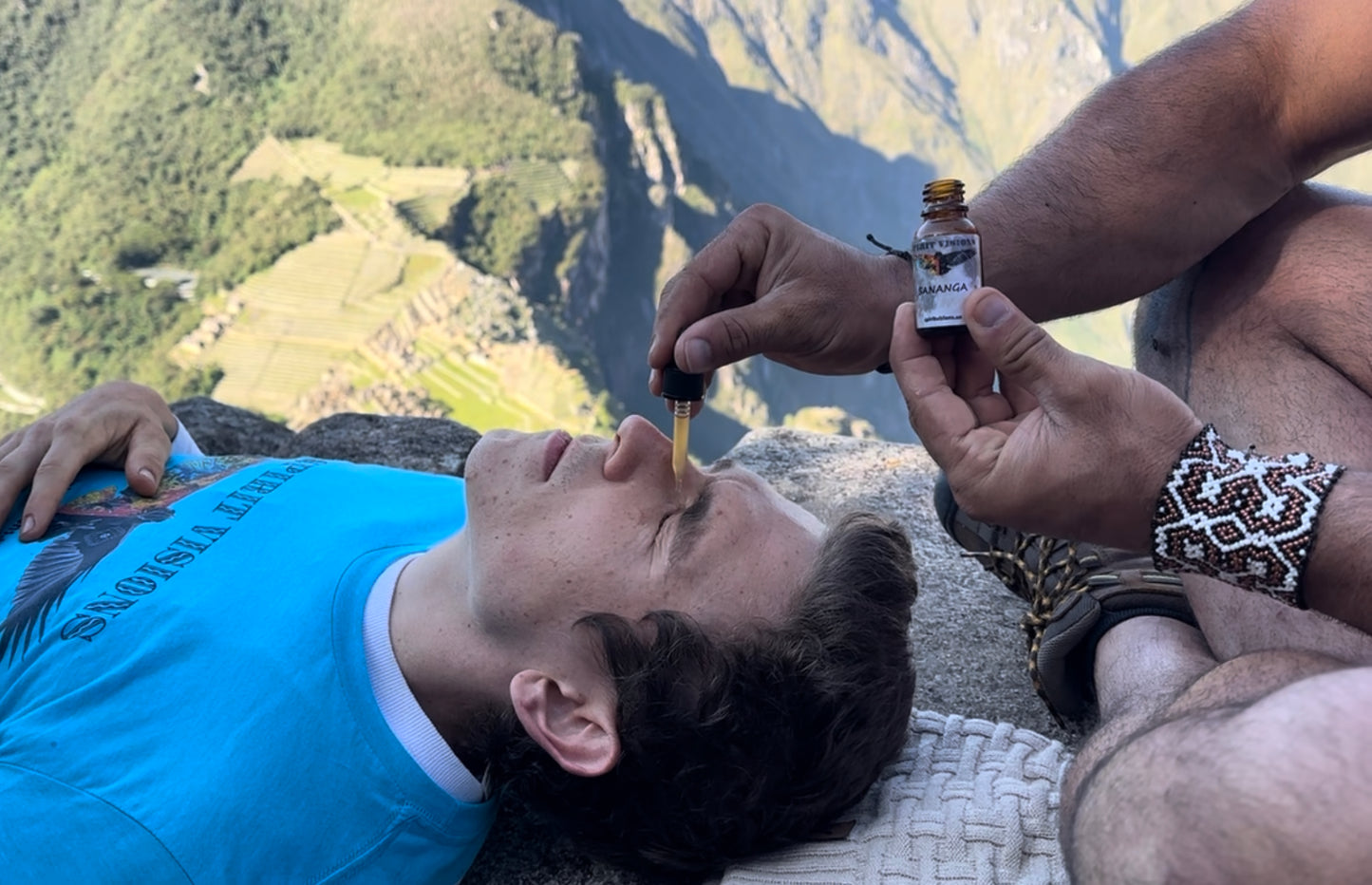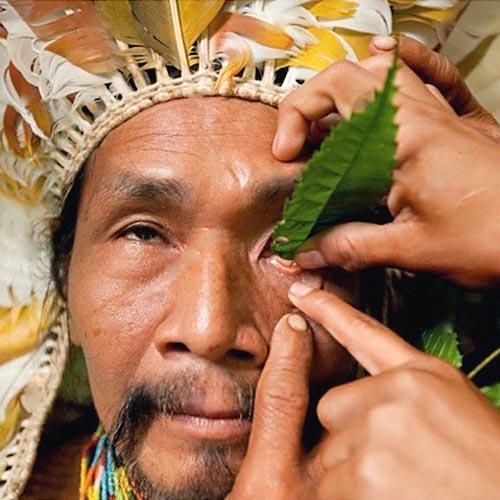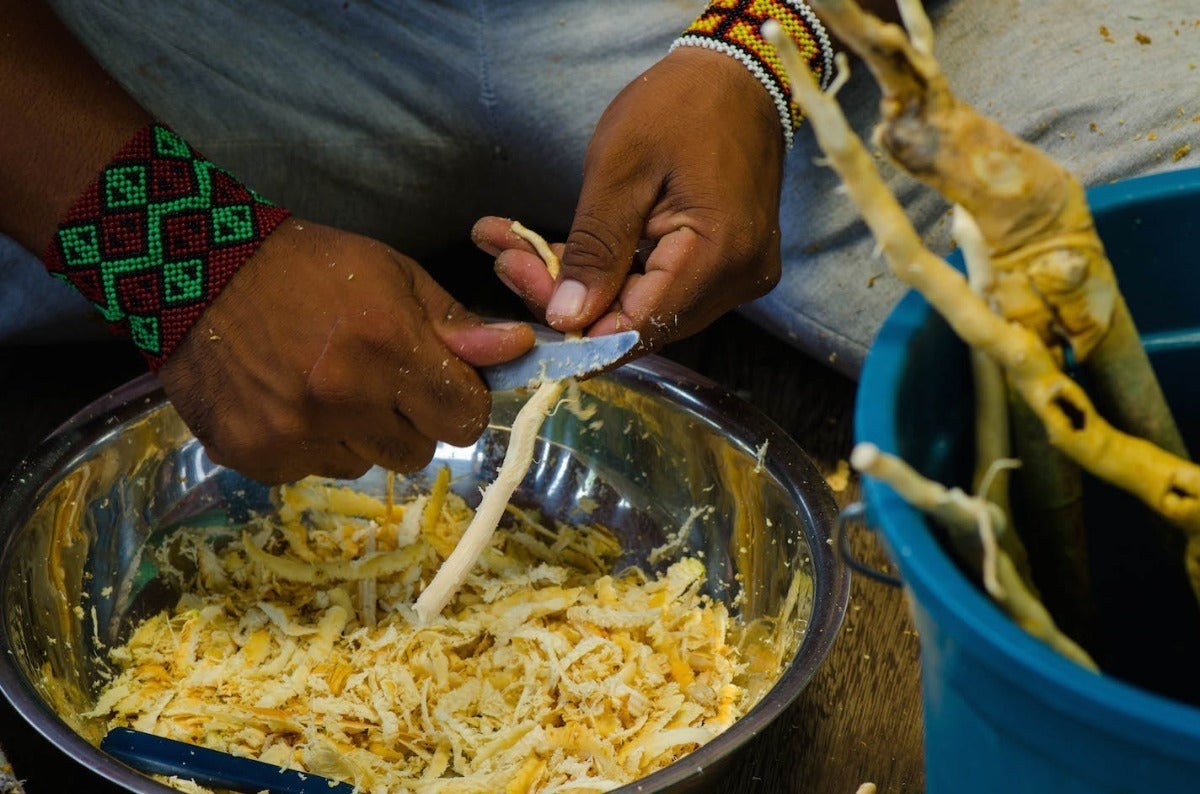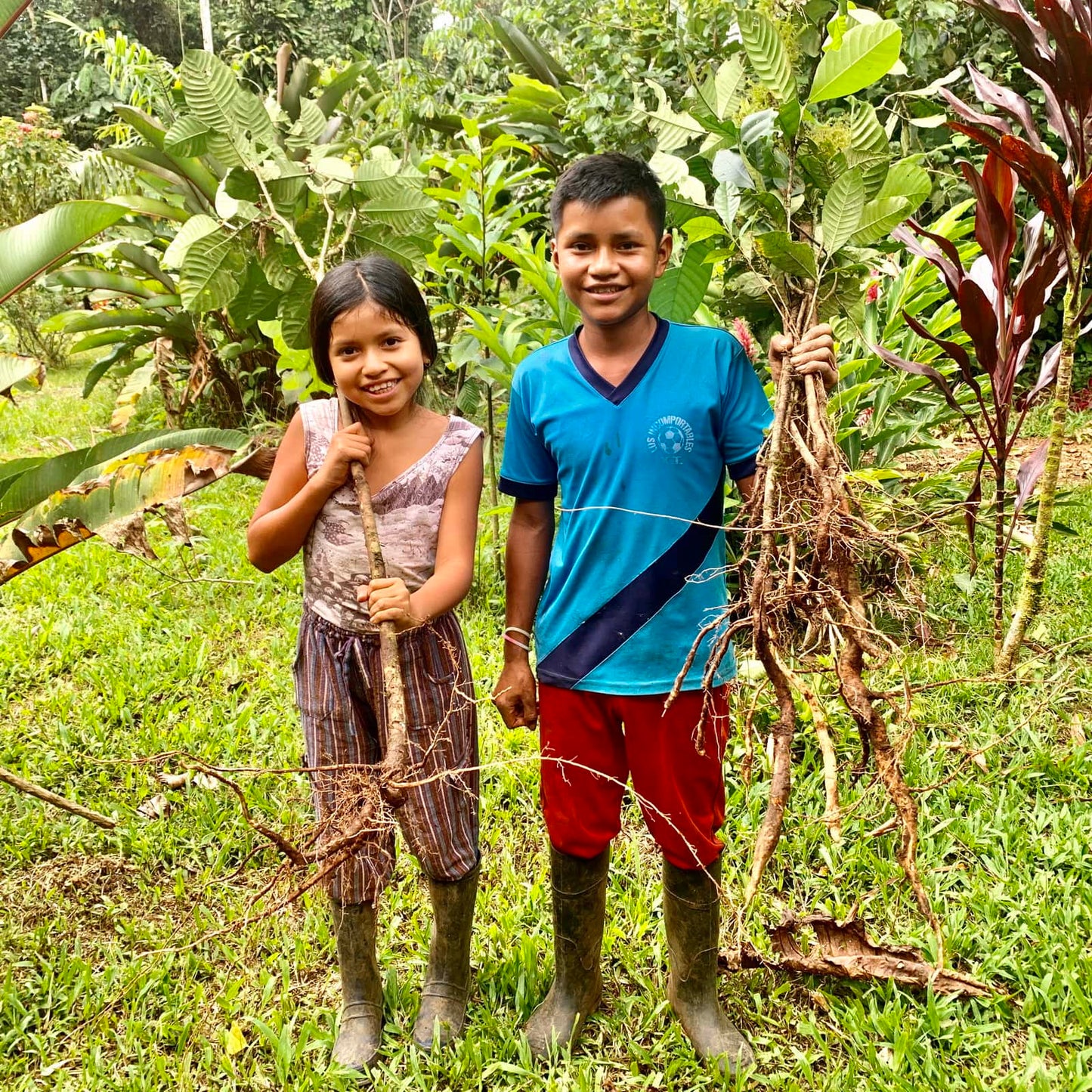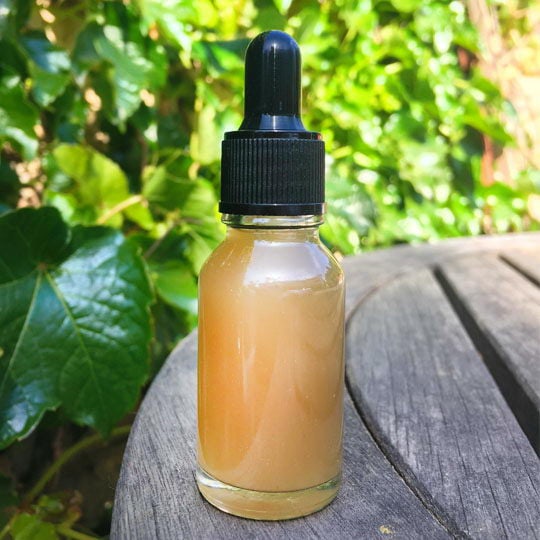 Woooowwww!!
So grateful to find such a great company, who cares about their products, aswell their clients.
Best pain I ever wanted!!
Sananga 👁️ dropps
I've started using the mild. I will use it for 21 days and then I'll move on to the medium for another 21 days. It seems like it has a good effect clearing eyes and opens up a third eye
Take some time to get used to but it's definitely a good thing.
Great Company
I honor the deep alchemy and attention to ensuring each creation is attuned to the person
SANANGA STRONG IS WARRIOR MEDICINE 💨
I'm am first nations peoples am grateful that I get to work with many different medicines and this one is one of my favorites, its so intense and quick about 15 min for a proper ceremony with mindful intentions, but the power stays with you weeks. I appreciate this offering. This is this best quality Sananga I have tryed and bottled in glass not plastics top tier! Get the strong and go big. Diluted if you wish but I would just go with a strong bc its ment to be medicine not always comfortable. You will get more out of it doing it strong you must submit and let go it's the whole point to evolve. 💨💨💨