Let customers speak for us
About our Apothecary offerings
The Best Hapé & Sananga, Guaranteed!

Since 2016 , I have been sitting in hundreds of sacred ceremony circles, and served in some supporting role, in thousands. I Lived in the Amazon Jungle of Colombia for 6 months During an intensive & continuing apprenticeship under Taita Bernado Chindoy of the Kamëntsá tribe. Afterward, a 6 week intensive training with other master plants in the jungle of Mexico, and a 5 year apprenticeship under other Colombian Ayahuasceros. Throughout all of this, I have been working with, apprenticing, and serving Hapé & Sananga.

Following my path, and With the Blessing of Taita Bernardo, I began to share these remedies through Spirit Visions.

Through all of my experience, I have found the Hapé and Sananga we source to be some of the most powerful selections available, while also being the best balance of strength, and consistent quality! All while sharing it for the lowest prices around!
What is Hapé/ Rapé?

Hapé is 100% legal in the USA and world wide. 100% safe and Non Psycho active. Each blend is made only with the listed ingredients, nothing else.  Hapé is a very sacred master plant teacher, made and used by the indigenous tribes of the Amazon for thousands of years. It is a preparation of powdered herbs and ash  – that the natives blow through the nose, either with a small V-shaped self applicator, or with the help of an experienced practitioner or shaman to administer. It is known by many names.  Called Hapé (pronounced ha-PAY) in Brazil and Rapé (pronounced ra-PAY) in the majority of South America. It is often called Hapeh or Rapeh also.
About Sananga

This sacred and potent plant teacher is used for working on physical and spiritual ailments, by clearing the mind and energies and gaining a complete new way of perception and focus. Additionally, it is amazing supplement for the vision, with the potential to decalcify the pineal glad, increasing intuition and spiritual connection, calms the nervous system, and opening of the 3rd eye and crown chakras.

 Traditionally, tribes would use Sananga as a hunting tool to sharpen the eyes before going out into the jungle, to ensure a quick and successful quest. Our Sananga is Freshly and sustainably harvested by the Katukina tribe of Brazil and you can be assured it is of the BEST quality and VERY strong!
Benefits of Hapé

Opens up the 3rd eye and decalcifies the pineal gland which naturally hardens and calcifies with age.
Purifies and cleanses the sinuses and respiratory track. Can help the sinus and reduce mucus.
Supports the digestive system, moves the bowels
Offers energetic protection that comes from connecting with the plant, an ally for strength, clarity, and focus.
Connects you to the Earth, is grounding, centering.
Clears negativity and stills the mind
and much more!

There is an extensive list of benefits that can be found through working with hapé.

Each type of hapé has different qualities due to the different plants they are made with as well as the prayers they are infused with. Our apothecary includes a wide variety of hapés for different uses.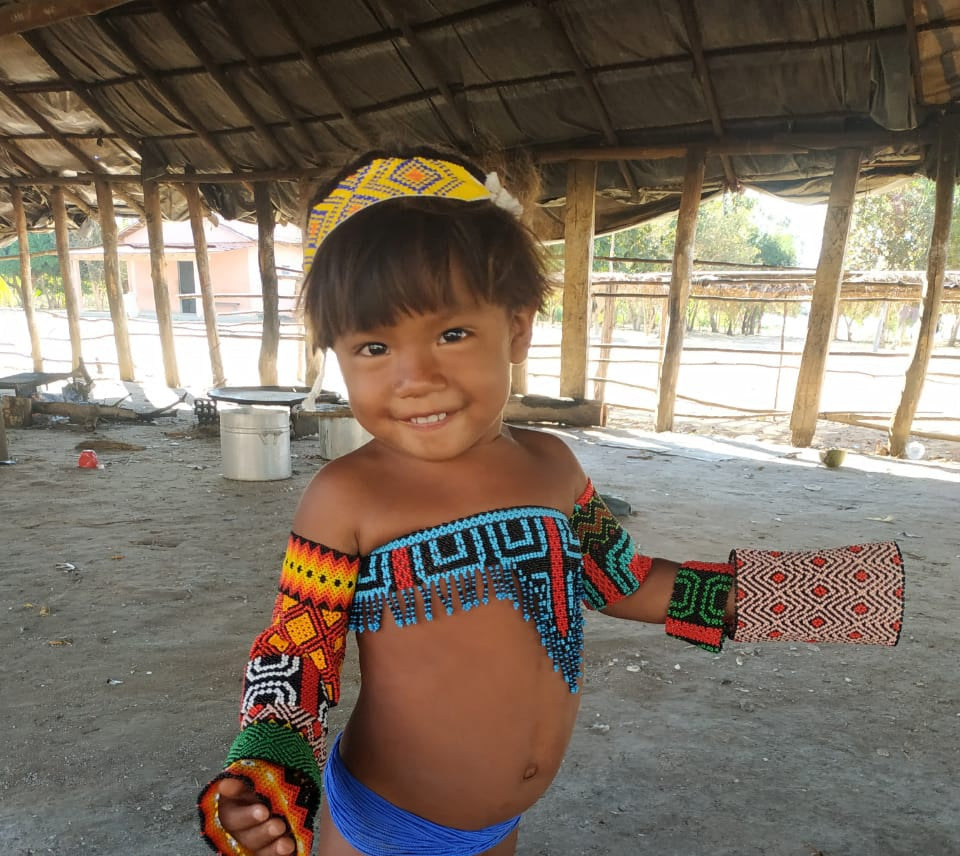 Spirit Visions Gives back to the tribes we work with & learn from!
20% of proceeds go back to the tribes, to support the well being of the communities, healers, & artists we work with ... including multiple tribes of Brazil: the Katukina, Noke Koi, Huni Kuin, Yawanawa, and Fulni-ô indigenous people of Pernambuco, as well as the Kamëntsá of Colombia, and the Shipibo tribe of Peru!
Through Fair trade and personal relationships we Support over a dozen individual artisans, medicine men, and their families! In doing so, helping them to be able to make an even greater impact through their work!
Our Desire is to continue to Support more tribes, in bigger ways, each passing year!
Spiritual Tools & Artisan Goods from the Amazon & Beyond
With an emphasis on quality hand made artisan items that are created with lots of love by indigenous peoples, small communities, and individual artists, with strong spiritual traditions to guide them! 
Powerful remedies. Ultra premium products. Unparalleled craftsmanship. Made with Love. All paired with Unmatched and personalized Customer service. Guaranteed!