Spirit Visions
Regular price
Sale price
$35.00
Unit price
per
Sale
Sold out
Experience the sacred power of our Ayawaska hapé, a profound communion and beautiful homage to the traditional (aya-huasca) medicine. The caapi vine, also known as grandmother aya or the vine of the soul, serves as a gateway to elevated spiritual realms, with a history of centuries in traditional healing practices. This remedy enhances intuition, harmonizes vital energy centers, and aligns you with aya's essence. Ayawaska is a medicinal and spiritual plant that fosters connection with all living beings and promotes healing. This hapé invokes ancestral wisdom and facilitates communication with earth spirits, ushering in light and aiding in the balance of darkness.
Our Ayawaska hapé blend induces a calming and clarifying effect on the mind, fostering a deeper connection with oneself and the spiritual realm. Ideal for those seeking a meditative, introspective journey, it offers healing, spiritual, and emotional equilibrium. It also stands as a potent instrument for spiritual growth and personal transformation, unlocking profound spiritual insights and ancestral knowledge. Best suited for ceremonial and spiritual use.
Ayawaska hapeh incorporates the core components of the renowned Ayawaska brew, specifically the revered Caapi vine, combined with sacred mapacho. The synergy between these plants offers a holistic experience. Crafted by our friends, the Katukina tribe of Brazil, this potent blend allows you to engage with Ayawaska's spirit and access higher spiritual dimensions without psychoactive effects. Ayawaska hapé, with its deep aroma, provides a subtle and unique connection to the grandmother medicine that is healing the world one soul at a time.

Embrace the transformative power of Ayawaska hapeh, and let the spirit of Ayawaska guide you toward a deeper understanding of yourself and the world. Try it today and explore the sacred vine's transformative properties!!
Pair it with our CHAQRUY (cha-kruna) hapé to experience both spirits of the traditional grandmother Ayawaska brew and receive the full benefits connecting with the spirit of the remedy that many have called the greatest healer.
FDA DISCLAIMER
The products and statements made about specific products on this website have not been evaluated by the United States Food and Drug Administration (FDA) and are not intended to diagnose, treat, cure, or prevent disease. All information provided on this website is for informational purposes only and is not intended as a substitute for advice from your physician or other health care professional. You should not use the information on this web site for diagnosis or treatment of any health problem. Always consult with a healthcare professional before starting any new supplements, diet, or exercise program, before taking any medication, or if you have or suspect you might have a health problem. Any testimonials on this web site are based on individual experience and do not constitute a guarantee that you will achieve the same experience. Please view our full Terms Of Use Agreement for more information and the terms and conditions governing your use of this site.
ACCEPTABLE USE DISCLAIMER
The products made available through this website are not intended for human consumption. The natural product offered on this website is being provided solely for its historical significance as an artifact of traditional Amazonian cultures, or as raw botanical specimens intended for scientific research purposes. It is expressly prohibited to ingest these products, and any person choosing to do so does so at their own legal risk and responsibility.The products are provided without any express or implied warranties of fitness for a particular purpose, and are intended solely as raw botanical specimens or scientific samples. The information provided on this website is intended solely for historical, scientific, and educational purposes and should not be construed as a recommendation for any specific application or use. The decision to use or apply these products rests solely with the customer, who assumes all responsibility and risk associated with such use.
Share
View full details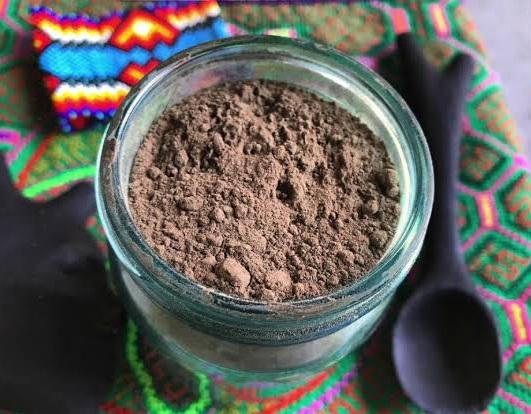 AYAWASKA Hapé - Katukina tribe *Limited Edition*
Deep embodiment
Powerful and grounding. Blessings on the hands that prepared this.
Thoughtful products
Love ordering from you. Thank you, as always, for delivering great products in a thoughtful way.
Fresh Hape, Great People, The Best!
One of the best Hape provider's 🙏