Spirit Visions
Regular price
Sale price
$17.00
Unit price
per
Sale
Sold out
Cacau (Theobroma cacao) is made with the ashes of the cacao tree.
Cacau or Food of the Gods has a long history of ceremonial use among our ancestors. Cacau is a heart opener and leaves us feeling uplifted and energized probably due to boosted serotonin levels. 
 It gives us extra energy to work and exercise our body, it makes us feel a great expansion of vibration and strength, and ready to receive channeling. 
DISCLAIMERS:
FDA DISCLAIMER
The products and statements made about specific products on this website have not been evaluated by the United States Food and Drug Administration (FDA) and are not intended to diagnose, treat, cure, or prevent disease. All information provided on this website is for informational purposes only and is not intended as a substitute for advice from your physician or other health care professional. You should not use the information on this web site for diagnosis or treatment of any health problem. Always consult with a healthcare professional before starting any new supplements, diet, or exercise program, before taking any medication, or if you have or suspect you might have a health problem. Any testimonials on this web site are based on individual experience and do not constitute a guarantee that you will achieve the same experience. Please view our full Terms Of Use Agreement for more information and the terms and conditions governing your use of this site.
ACCEPTABLE USE DISCLAIMER
The products made available through this website are not intended for human consumption. The natural product offered on this website is being provided solely for its historical significance as an artifact of traditional Amazonian cultures, or as raw botanical specimens intended for scientific research purposes. It is expressly prohibited to ingest these products, and any person choosing to do so does so at their own legal risk and responsibility. The products are provided without any express or implied warranties of fitness for a particular purpose, and are intended solely as raw botanical specimens or scientific samples. The information provided on this website is intended solely for historical, scientific, and educational purposes and should not be construed as a recommendation for any specific application or use. The decision to use or apply these products rests solely with the customer, who assumes all responsibility and risk associated with such use.
MEDICAL DISCLAIMER:

THIS WEBSITE DOES NOT PROVIDE MEDICATIONS OR MEDICAL ADVICE.
The information, including but not limited to, text, graphics, images and other material contained on this website are for informational purposes only. Spirit Visions & any of its representatives, are not and do not claim to be medical doctors, nor should anything we say be taken as medical advice. No material on this site, or from its representatives, is intended to be a substitute for professional medical advice, diagnosis or treatment. Always seek the advice of your physician or other qualified health care provider with any questions you may have regarding a medical condition or treatment and before undertaking a new health care regimen, and never disregard professional medical advice or delay in seeking it because of something you have read on this website.
MEDICAL INFORMATION:

This Web site may contain general information relating to various conditions and their treatment according to the religion and beliefs of Amazonian indigenous tribes. The information provided on this website is for cultural, historical and informational purposes only and is not meant to be a substitute for advice or treatment provided by a doctor or other qualified health care professional. Patients should not use the information contained herein for diagnosing or treating a health or fitness problem or disease. Patients should always consult with a doctor or other health care professional for medical advice or information about diagnosis and treatment of any medical issues.
Share
View full details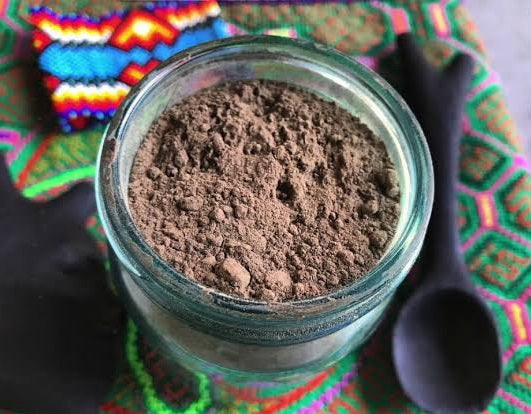 Warm and energetic
This hape is gentle on my body and mind. It gives me a sensation of energy l, clarity, focus while staying connected with the Pachamama and the God's.
Este hape es suave y genuino en mi cuerpo y mente, dandome una sensacion de energia, claridad y enfoquez. Me hace conectar con Pachamama y los Dioses.
I love this blend! It's nice and uplifting, and gives a little boost of energy. I highly recommend!
Pure medicine
My experience with Spirit Vision and the product have both been beyond measure. I absolutely recommend!! They even sent me a variety of samples with my order. Pure medicine!
Love this hape, and this company!!
Products have been extraordinary, and the loving service really has blown me away!
it's show me hatefull visions.
open hate and chacra