Spirit Visions
Regular price
$220.00
Sale price
$109.00
Unit price
per
Sale
Sold out
If you are curious about all of our blends than this is for you!  Our sampler package contains 18 bottles of our 3 gram size!
 This package gives you the ability to try all of our available 18 blends (about 2oz total) for roughly half price! For your convenience,  half size Samplers with options for Masculine and neutral energies, or feminine and neutral are also available.
Masculine Blends: Breu, Canela de Velho, Mint, Cumaru, Murici, Tsunu, Pau Pereira, Mulateiro, & Parica.
Feminine Blends: Sansara, Forca Feminina, Eucalyptus, Samauma, Cacau, Jurema Preta and Branca, Jacuranda & Jatoba.
Note: If one single blend is not available, it will be replaced with another comparable energy. If we run out of a blend, we will replace it with one of our limited editions to complete your order. 
FDA DISCLAIMER

The products and statements made about specific products on this website have not been evaluated by the United States Food and Drug Administration (FDA) and are not intended to diagnose, treat, cure, or prevent disease. All information provided on this website is for informational purposes only and is not intended as a substitute for advice from your physician or other health care professional. You should not use the information on this web site for diagnosis or treatment of any health problem. Always consult with a healthcare professional before starting any new supplements, diet, or exercise program, before taking any medication, or if you have or suspect you might have a health problem. Any testimonials on this web site are based on individual experience and do not constitute a guarantee that you will achieve the same experience. Please view our full Terms Of Use Agreement for more information and the terms and conditions governing your use of this site.
ACCEPTABLE USE DISCLAIMER
The products made available through this website are not intended for human consumption. The natural product offered on this website is being provided solely for its historical significance as an artifact of traditional Amazonian cultures, or as raw botanical specimens intended for scientific research purposes. It is expressly prohibited to ingest these products, and any person choosing to do so does so at their own legal risk and responsibility.The products are provided without any express or implied warranties of fitness for a particular purpose, and are intended solely as raw botanical specimens or scientific samples. The information provided on this website is intended solely for historical, scientific, and educational purposes and should not be construed as a recommendation for any specific application or use. The decision to use or apply these products rests solely with the customer, who assumes all responsibility and risk associated with such use.
Share
View full details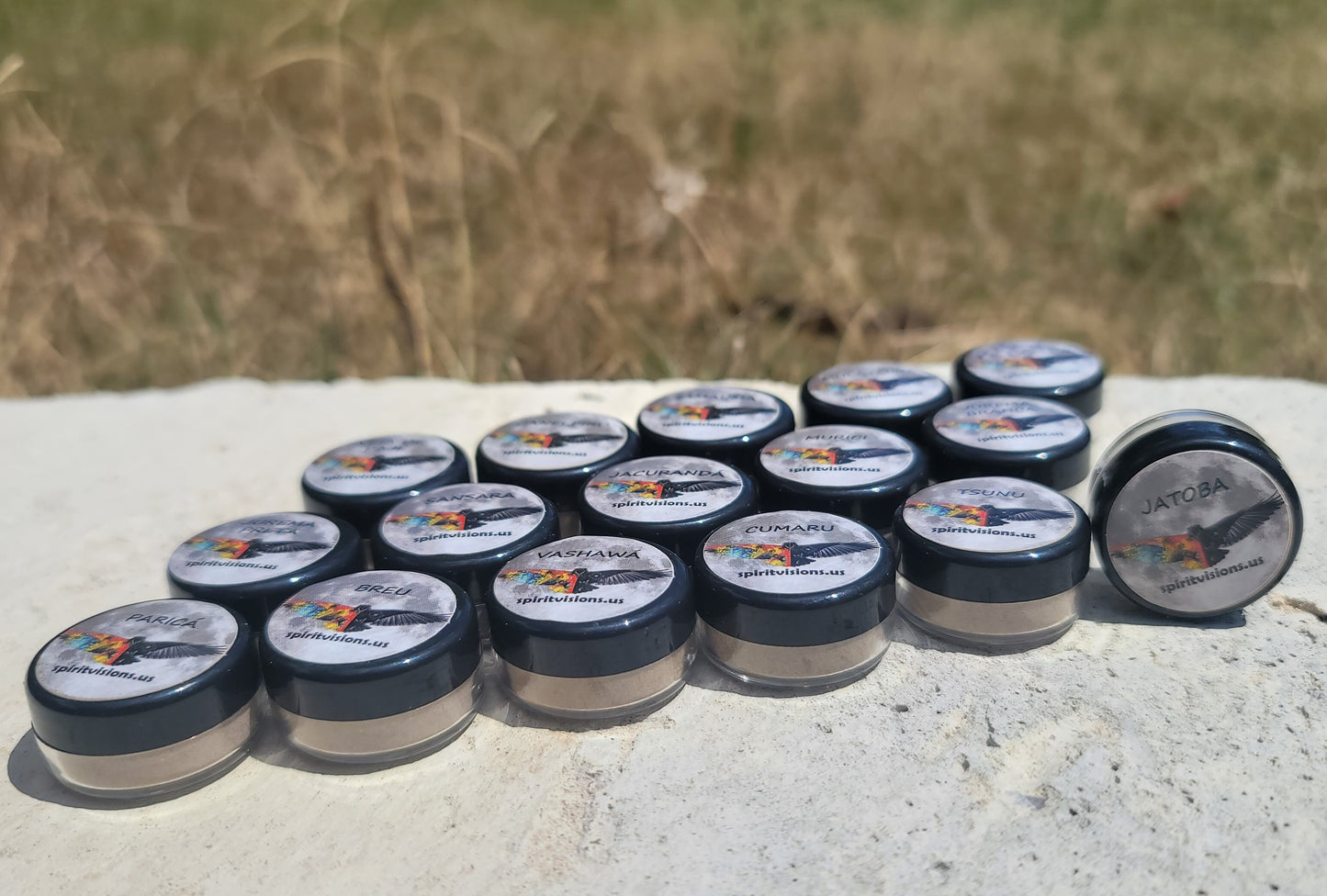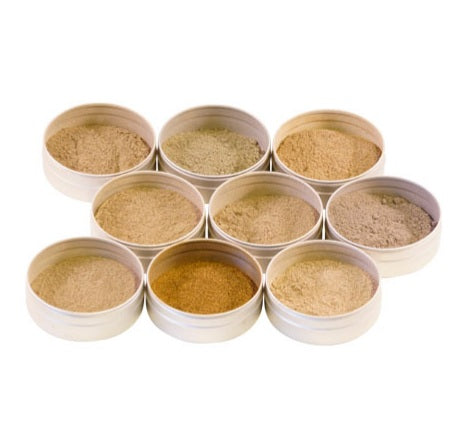 Great for samples
These are great for samples
But if you want a lot of one hapé
I would not order the sampler
But the samples should be at least double
Even if they have to jack up the price
Cause I personally can't get a real feel for the energy of the hapé
They are not enough for me
But they are a good price
But that's just my personal opinion
Meeting mother Gaia
Wonderful experiences so far. I bought the sampler and I ask my body which remedy it wants for each meditation. Every time feels like I connect to a personal guided experience and I feel much more in tune to the healers of mother Gaia. It is a really a profoundly healing experience.
Great experience
I ordered the sample pack of Rapeh. The website has a lot of information about the different blends offered, shipping was fast and so far I have been very satisfied with the samples that I have tried.
Awesome medicines and customer service.
Prompt response to questions and prompt delivery. amazing and grounding medicine I use in daily meditation / ceremony